InvisiFrost by Lumenesse
Upgrade to a smart window with InvisiFrost by Lumenesse
InvisiFrost is a state-of-the-art, life-improving switchable privacy product that is push button activated to go from clear to shade in 400 milliseconds, back to clear on command. InvisiFrost technology offers instantly switchable, dimmable, electronic privacy at the touch of a button with an infinite number of options such as additional sound insulation, color and even bullet and projectile protection. InvisiFrost is Hypoallergenic with enhanced anti-microbial properties so you can replace those blinds, curtains, and other conventional window treatments that hold dust, allergens, and microorganisms. 
Our professional consultants can help you choose the best InvisiFrost solution for your needs. Please don't hesitate to contact us if you have any questions at 800-573-9979. Take a look at some of the benefits InvisiFrost can offer you!
InvisiFrost Benefits Include:


 Instant ON/OFF Switchable privacy glass


 Cuts UV exposure by 99%


 Unlimited custom sizes available


 Dimmable


 Increased clarity and less haze


 Increased UV resistance and longevity


 Energy Efficient – Reduced power consumption


 Hypoallergenic with enhanced anti-microbial properties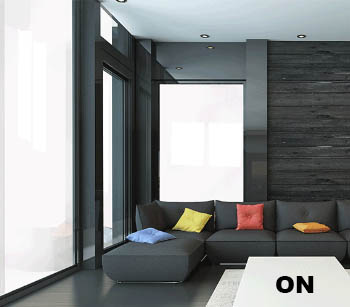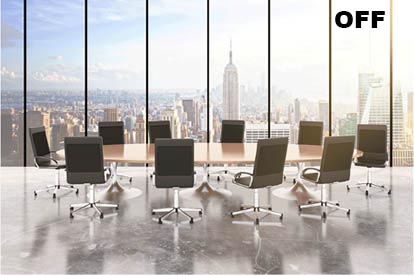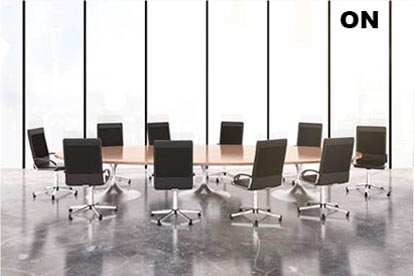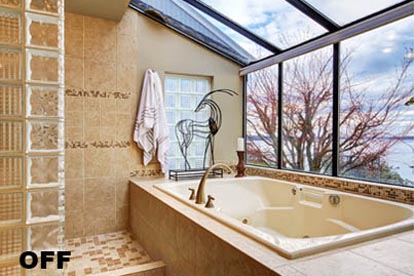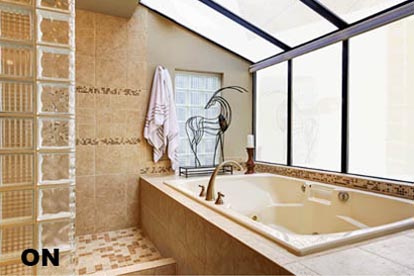 Commerical Applications:
Commercial office buildings can save energy while adding comfort and privacy that can be installed on windows, internal partitions, doors and any other glass surface. InvisiFrost is touchscreen capable which allows you to turn any surface into a touch tablet and HD-ready cinema screen!
Control shade privacy and climate in public areas of any size. InvisiFrost also offers an optional smart controller that can automatically shade themselves during pre-determined times of day and/or seasonal positions of the sun. Our commercial clients also use InvisiFrost for nighttime security to protect their employees by ensuring their privacy at peak hours of theft.

Residential Applications:
Complement existing interior/exterior window treatments or replace old dated ones with InvisiFrost films or glass. Blinds, curtains and other convectional window treatments attract dust, allergens and microorganisms. InvisiFrost attracts less dust and takes much less effort to clean. That means less worry and less time cleaning.
Because InvisiFrost only takes milliseconds to activate and reactive and can be controlled remotely, it is the perfect privacy solution for bedrooms and bathrooms. With InvisiFrost's touchscreen capability, you can turn any surface into a touch tablet and HD-ready cinema screen for all your entertainment purposes.
Clear when on, utilizing just 0.65 watts per sq. ft. and electronic privacy at the touch of a button. With recent advances in engineering and manufacturing, the cost has come down to a level that is competitive with conventional window treatments making InvisiFrost very affordable. 
Upgrade to a smart window with InvisiFrost by Lumenesse today!! Call Lumenesse Window Films at 305-470-2820 or 800-573-9979 to learn more about our window films and how they can help you!

Lumenesse Films have passed strict Miami-Dade Hurricane Protection Guidelines