Always on the cutting edge of technology
Lumenesse is proud to announce two major breakthrough's in window film history. First our Lumenesse Legacy NanoCeramic line, virtually clear film with Infra Red Heat rejections of up to 99% outperforming even our most prestigious competition. Our second major accomplishment is Lumenesse 777-S the first ever Metro Dade Approved film for hurricane protection (NOA 23-0426.01) at a design pressure of 100psf. Buyer beware, when it comes to purchasing film for hurricane protection it is wise to choose a product that has a Metro Dade approval, but for those who sell it… it's the law. Choose Lumenesse!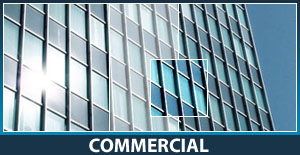 Commercial Window Tinting is a quick and effective way to increase your energy efficiency without the need of costly commercial replacement windows. Lumenesse commercial window films blocks solar heat while allowing natural sunlight to enter improving your tenants overall comfort.
Residential Window Tinting offers an array of benefits including energy reduction, UV protection, privacy, safety and security. Lumenesse residential window films offer solutions for a wide variety of issues that home owners face. The energy savings will more than pay for the film in less than a few years.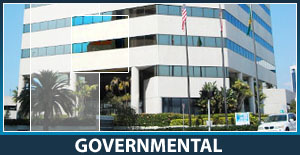 Governmental Window Tinting is an increasingly cost effective way for property managers to increase energy efficiency, add safety, security and climate control for tenant and visitors. Lumenesse goverment window films reduce energy consumption, add security from vandalism, bomb blasts and storms.
WINDOW FILM PERFORMANCE VIDEOS
See how Lumenesse 777-S (Hurricane Film) Safety Film keeps glass in place even after the window is broken. 777-S window film also helps prevent flying debris from entering your home and keeps the seal of your home intact preventing water damage and roof damage. Also, see how 777-V (Vandalism) protects from smash and grab burglaries by making it nearly impossible to get through the opening even after the glass is broken. Click on the link for more storm and  security videos. 
Click below if you need more information on the window film services we offer or Get a Free No Obligation Quote

Lumenesse Films have passed strict Miami-Dade Hurricane Protection Guidelines​
Lumenesse the film of choice for larger projects in these cities: