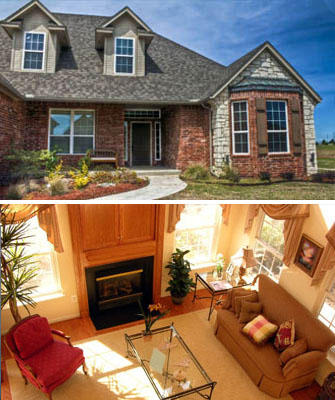 Residential Window Films
Lumenesse Window Films provide the following benefits
for residential home property owners
Energy Efficiency
Lumenesse Classic & Legacy Films are a cost effective way to increase your energy efficiency without the need of expensive replacement windows. Residential Window Film blocks solar heat improving your overall comfort and help lower utility bills.
Adds Privacy
Lumenesse Decorative Window Film provides maximum privacy to your home windows, glass doors, and shower enclosures or any glass surfaces. Enhancing the decor of your home and adding privacy where you need it most.
Reduces Solar & Ultraviolet Rays

Lumenesse Films blocks up to 99% of the sun's damaging UV rays and protects your home from the destructive elements of the sun. Residential Window Film rejects excessive heat while allowing the natural sun light enter. Residential Window Film also protects you and your family against UV exposure that accelerates skin aging and multiplies the risk of skin cancer.
Reduces Fading
When Lumenesse Films block the damaging UV rays that comes through your home window, they also protect your furniture, artwork, rugs and furnishings from premature fading.
Glare Reduction
Most home windows reflect only 4% of light causing glare on your television, computer screen, laptop or mobile device. Lumenesse Classic Residential Window Film will greatly increase visibility and image quality without adding annoying glare.
Safety & Security
Lumenesse Safety: 777-S Film holds broken glass pieces together reducing the chance of theft, property damage, home invasions and possible injury. This film is a highly cost effective and convenient way to protect and secure your home from break-ins.
Storm Protection
Lumenesse Safety: 777-S Film helps keep your home safer during severe weather. Residential Window Film can dramatically increase the strength of your windows during violent storms and keeps your windows from shattering by holding the glass together.
Give Lumenesse Window Films a call at 305-470-2820 or 800-573-9979 to learn more about the Residential Window Films they offer. 
Click Here to Request a Quote

Lumenesse Films have passed strict Miami-Dade Hurricane Protection Guidelines